Custom IVR Development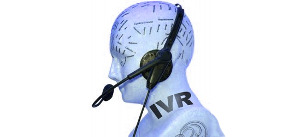 Interactive Voice Response (IVR) is a computerized phone system that enables a person, typically a telephone caller, to make a selection from a voice menu. The selection is made using phone keypad entries or voice responses. This interaction allows the individual to communicate with the phone system and thus the computer system. The phone system plays pre-recorded voice prompts and the person typically presses a number on a telephone keypad to select the option associated with the voice prompt.
Our open source solution of choice (Asterisk) includes a wealth of functions that make it a powerful IVR platform: audio playback and recording, digit collection, database and web service access, calendar integration, and optional speech recognition and synthesis. IVR applications can be built using a specialized language and development tools and can integrate with virtually any external system. The sophisticated IVR features available are capable of handling all your business needs including callback and forwarding options, phone to phone calls, answering for SMS initiated actions, announcements, etc.
The IVR solution is associated with campaigns, which can be set to run different scripts (functions). With IVR applications that can be developed by Open-Alt, IVR call answering services can be provided to any size group or organization. Our in-house IVR service processes incoming calls using technology that answers calls without an operator. 
Open-Alt can deliver comprehensive IVR solutions quickly. Using this advanced technology, information can be provided to your callers at the touch of a phone keypad, 24 hours a day.