SMS Broadcasting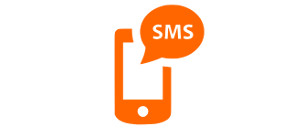 We provide our customers with sophisticated messaging systems designed to be scalable, fast and highly available.

Integrate SMS into your existing CRM, e-commerce platform or business application and add a custom SMS Gateway, to fulfill their business needs.

 
Bulk SMS Text Messaging Business Benefits

SMS stands for Short Message Service and is an effective and inexpensive form of communication. Because SMS offers secure and fast access to a large and diverse target audience, they have multiple applications: customer information, making and confirming orders, receiving invoices.
Following are some business benefits:
Project management: Improve team communication with text messaging software that can automatically collect responses with their timestamps
Volunteer management: Text messaging is an easy and affordable way to keep your volunteers informed and prepared for all kinds of events
Opt-in marketing campaigns: automatically handle opt-in opt-out responses
Service pickup or delivery notifications: Send delivery notifications to customers whenever their delivery arrives for a quick and easy way to give updates and good customer service
Event invitation and RSVPs: With SMS text messaging software, keeping track of RSVPs for events is easy with the automatic response collection
Emergency alert and escalation processes: Save time and energy during emergencies by sending text messages instead of lengthy phone calls
News alerts: Send alerts, updates, and other news to any size contact list to spread messages fast
Fast, simple, automatic customer satisfaction surveys: Integrate the  bulk SMS software with your IVR to create and deploy Text/SMS surveys
Main advantages of sending an SMS:
Simple – post short, concise 
Inexpensive – low cost compared to other conventional means 
Target – go directly to the recipient 
Portable – received message can be read anywhere 
We provide a flexible Web-based mobile portal system that fits to various services such as an SMS gateway, bulk SMS provider, personal messaging system, corporate and group communication tools
Features include:
Single and Bulk SMS Broadcasting
Text, flash and unicode messages
SMS to email and email to SMS
SMS autoreply
SMS command, execute server side shell scripts using SMS
SMS poll/quiz, manage polls/quizzes using SMS
SMS subscribe, manage user subscribes to a service using SMS
Long SMS support, length of text is configurable
SMS credit system per user
Timezone settings
Web-based interface 
Android client app