Human Resources Management Systems (HRMS)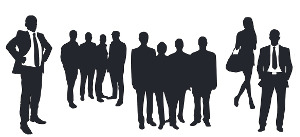 Open-Alt implements and supports Human Resources Management business solutions. We partner with our clients to furnish strategic tools and guidance. Our solutions have been designed to meet the distinctive and diverse requirements of all levels of your organization.
We provide an open source application that meets the HR needs of Mid - Large firms. A unified system that provides a single system-of-record for employees with inbuilt employee self-service, embedded Workflow, Analytics and Business Intelligence Engines to provide a user experience unlike any other enterprise application.
The open source solution we provide supports managing a global, mobile, and diverse workforce.
Recruitment 
Provides the hiring team with greater visibility, configurable workflows, and a positive candidate experience. 
Unify workforce planning, sourcing, candidate management, and onboarding 
Enable transparency and collaboration across the entire hiring team 
Deliver rich headcount and pipeline analytics to help the hiring team find the best talent 
Deliver rich headcount and pipeline analytics to help the hiring team find the best talent 
Drive manager and candidate engagement and adoption through an intuitive user experience designed and optimized for mobile devices 
Engage candidates and employees through social recruiting, embedded throughout the platform 
Leave Management 
Managing attendance and leave policies can be an administrative nightmare if left to outdated, complex processes. The Leave Management module allows you to manage your organization's global time-off and absence policies through automation, visibility, and intuitive self-service. 
Track and report time-off requests, balances, and accruals in real time with seamless unification to Workday Time Tracking 
Automate rules and calculations to create a consistent language of absence functions across your organization 
Provide an intuitive and easy-to-use self-service interface for employees to actively check and request time off 
Empower managers and administrators with delivered reports and the ability to easily track their worker population across various leave types 
Training 
Ensuring that your global workforce is well trained and up to speed with the latest advances in their various fields is key to staff professional growth as well as your organization's overall performance. 
Plan on Training, manage training requisitions 
Budget for Training 
Match Training Opportunities to Staff 
Determine training needs of Staff 
Employee Relations 
Having a motivated, happy and content workforce is the cornerstone to building your global enterprise. The Employee Relations module manages the day-day welfare of your employees and ensures seamless management of the personnel resources. 
Ensure the Employee are well versed with their Benefits Packages 
Sort out Discipline cases throughout your global workforce 
Link employees with best placed openings depending on their choice of geographical work areas. 
Succession Planning 
The Succession Planning module provides simple and visual tools to help you build, manage, and evaluate succession plans for any essential jobs in your organization. 
Prepare your organization for the future by anticipating and avoiding critical leadership gaps 
Identify, compare, and develop qualified successors across teams, organizations, and borders 
Monitor successor readiness, flight risk, and the overall health of the succession pipeline 
Payroll 
The ePayroll module combines flexibility, control, and insight to support the unique aspects of your organization's specific requirements. 
Streamline and manage the entire payroll for all U.S. and Canadian workers 
Gain complete control over payroll business processes, data, and cost 
Leverage built-in analytics and reporting to easily drill into payroll details, analyze reports, and run audits